A forgotten superfood.
A lot of attention has been paid to how sustainable cricket is but what has been lost is how functional a protein source it is.

In addition to protein, cricket contains prebiotics, fiber, B12, zinc, calcium, omega 3s and bioton.

They have been consumed for thousands of years and over 2 billion people have insects as a regular protein source.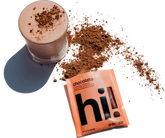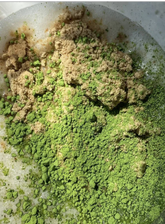 More nutritious than plant protein
Complete protein
Contains all 9 essential amino acids in highly bioavailabile form (meaning they absorb better in your body than plant protein).
Vitamin B12
A nutrient that can't be found in plant protein. Cricket protein is a natural source of Vitamin B12 which supports mood balance & energy.
Prebiotics
Improve gut health by feeding the good bacteria in your microbiome. These naturally occurring prebiotics in cricket can't be found in any plant or whey protein.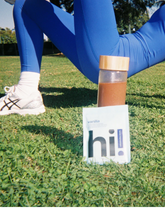 More sustainable than whey protein
99.9% less greenhouse gases
Crickets emit 99% less greenhouse gases (GHGs) than livestock. Currently, more than half of all global GHGs come from livestock.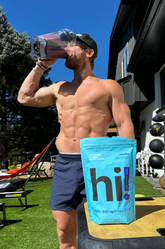 Better for your gut than both
Preliminary research has shown that consuming cricket protein may reduce inflammatory markers in the gut and increase positive microbiota. No other protein source can do that!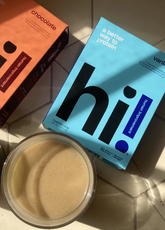 Better for our planet
90% less water
Crickets requires far less water with no waste runoff to produce the same amount of protein as livestock.
93% less land
Crickets use only 7% of the space that livestock require.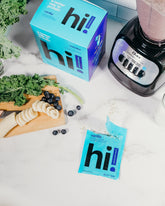 And more delicious than anything
Cricket protein is almost flavorless. With a plain nutty flavor which most closely resembles an almond or hazelnut.
We've paired it with coconut milk, flaxseed, cocoa powder and pink Himalayan salt for an irresistible boost to any drink or snack.
Cricket protein FAQs
What does cricket taste like?
Flavorless! Most similarly like a hazelnut or cashew.
No problem! 100% Money-back guarantee if you don't love it.
Where are the health benefits of cricket protein?
Crickets are one of the most sustainable and nutritious ingredients in the world. A complete protein that is full of iron, fiber, Vitamin B12, and prebiotics. For example, it has 7x more B12 than salmon, 3x more iron than spinach, 2x more fiber than green beans, 1.5x more calcium than milk and 100% of your essential amino acids per serving. Each pound of cricket powder contains 70% protein, while beef, chicken, salmon and eggs are at 33%, 23%, 22% and 12%, respectively.
How does cricket protein help our planet?
Crickets use less resources than almost any other protein source. When compared to livestock, crickets produce 9% less greenhouse gases, use 93% less land, require 83% less feed and use 80% less water, for the same unit of protein. They also act as catalysts that help transform the plant based inputs into usable nutrients that our bodies can use, 100% naturally. That's why 2 billion people around the world eat microproteins, like cricket powder, as a regular part of their diet.
100% money-back guarantee
If you don't love it, we'll refund your full order.
Click below to see what people are saying.