Cellular Detox Crystals
Regular price
$43.75
$43.75
Regular price
$43.75
Sale price
$43.75
Unit price
per
100% Money-Back Guarantee




The most important part of your daily wellness routine. Protect your cells against the unseen toxins and heavy metals in our air, food, and water. Improve your cells, improve your life.
 Scientifically formulated to:

+ Boost immunity
+ Reduce inflamation
+ Improve skin, hair, and nails
+ Enhance muscle recovery and joint health
+ Increase energy
For optimal results, take 1 tsp twice daily - once in the morning and again in the afternoon/evening. For best experience, mix the crystals into 2oz of warm or hot water then taken as a shot, or dry scoop and wash down 6-8oz of water.

Results can show in as little as 1 week but most see results in 3-4 weeks.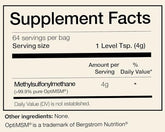 MSM (Methylsulfonylmethane)
We stand behind our products. If you don't LOVE Human Improvement, email us at hi@buyhi.co. If you don't love it, we will issue you a full refund within 30 days of your first order. Due to shipping constraints, this is only valid for orders in the continental US under $90.
Awful taste, amazing results!
The taste is super bitter, but after about 2 weeks my skin completely cleared up. Now I take it every morning and evening.
Amanda B.
Seattle, WA
No more coffee
I used to get an afternoon crash and have to drink coffee around 2pm. After taking this I have a small coffee in the morning and don't get the afternoon crash.
Peter R.
Santa Monica, CA
Not sore after runs
I run 5-6x a week and had to cut back because I was getting sore once I hit 40. This has really reduced my inflammation and I'm no longer sore the next day, even after long runs.
Josh C.
Austin, TX
Switched my Vital collagen for this
Made the switch a month ago. Hair and nails have never been better!
Maggie P.
Los Angeles, CA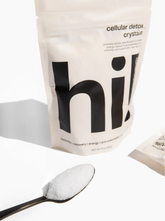 Cellular detox
Flush out the built up toxins and heavy metals and bring in oxygen and nutrients
Boost immunity
Stimulate the production of your body's most powerful antioxidants
Enhanced recovery
Restore protein linkages for healthier joints and faster muscle recovery
Better skin, hair, & nails
Increase the production of collagen and keratin and reduce the signs of aging
Increased energy
Detoxified cells can use more oxygen provide consistent energy
Reduce Inflammation
Reduce the oxidative stress that causes inflammation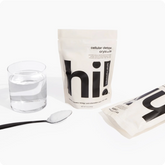 How the cellular detox works
By increasing the permeability of our cells, the Detox Crystals carry in the nutrients and oxygen our cells need to thrive while removing the toxins and heavy metals that pollute our systems down to the cellular level and cause inflammation, illness, and fatigue.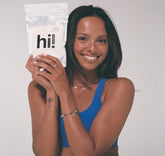 Daily dose of immunity
Our Detox Crystals act as proactive immunity maintenance by supporting the production of our body's own most powerful antioxidants to fight the free radicals and oxidative stress that weaken our immune system.

Increase energy
Improve recovery
Promotes gut health

FAQ
When will I start to feel the difference?
Everyone's body is different, but more people start to see a noticeable impact after 14 days or daily use and dramatic changes after 30 days.
The taste is fairly bitter. We recommend "chasing" with a cup of water.